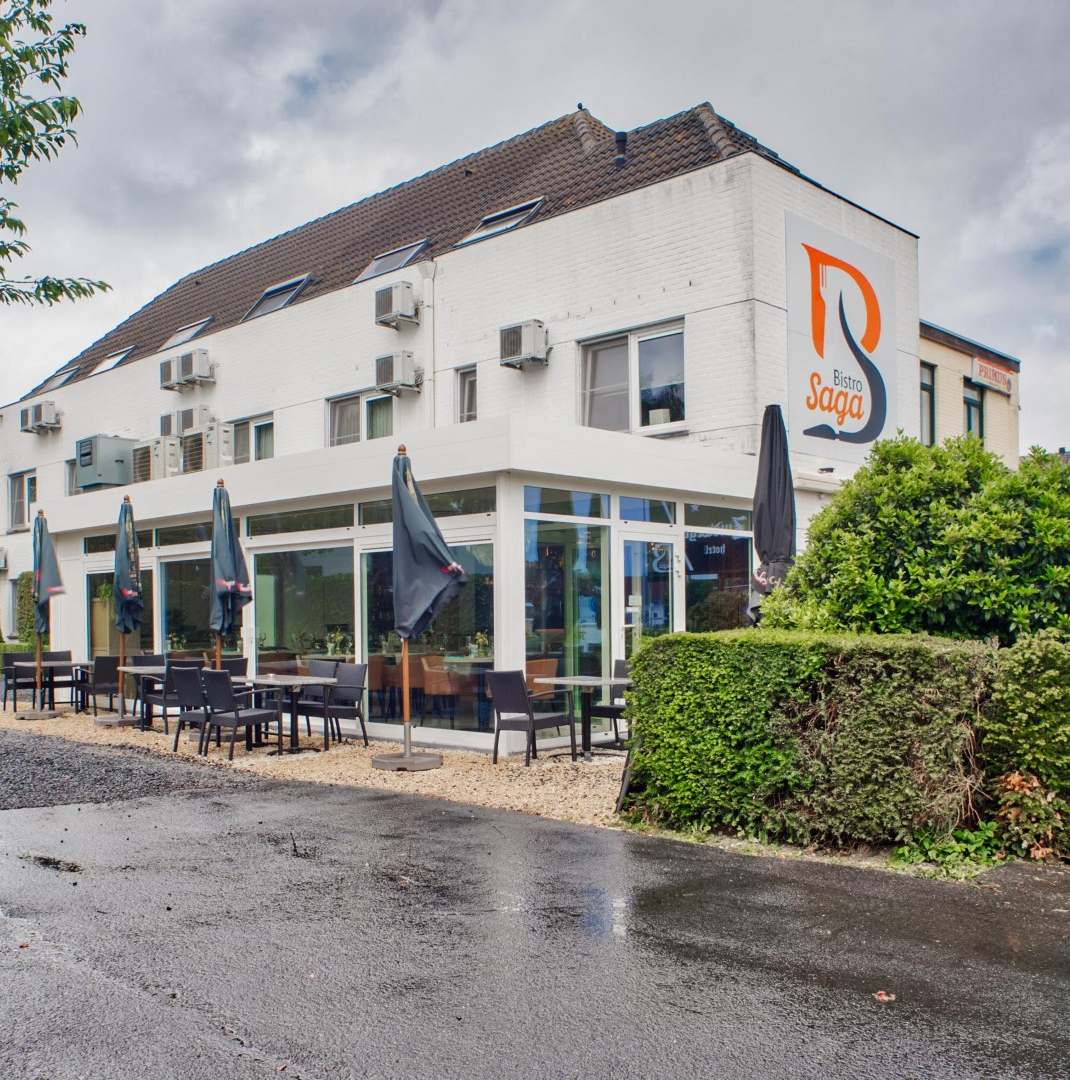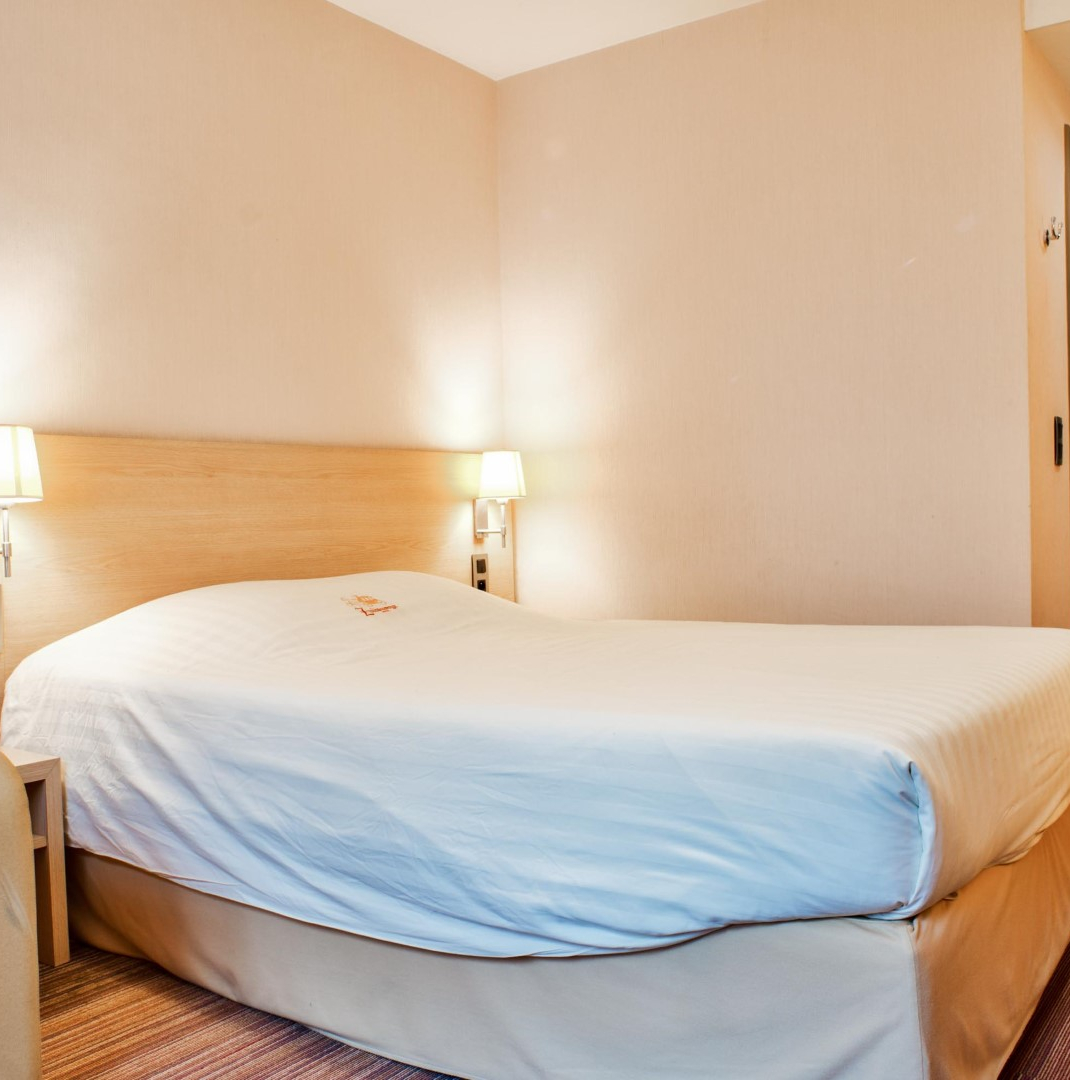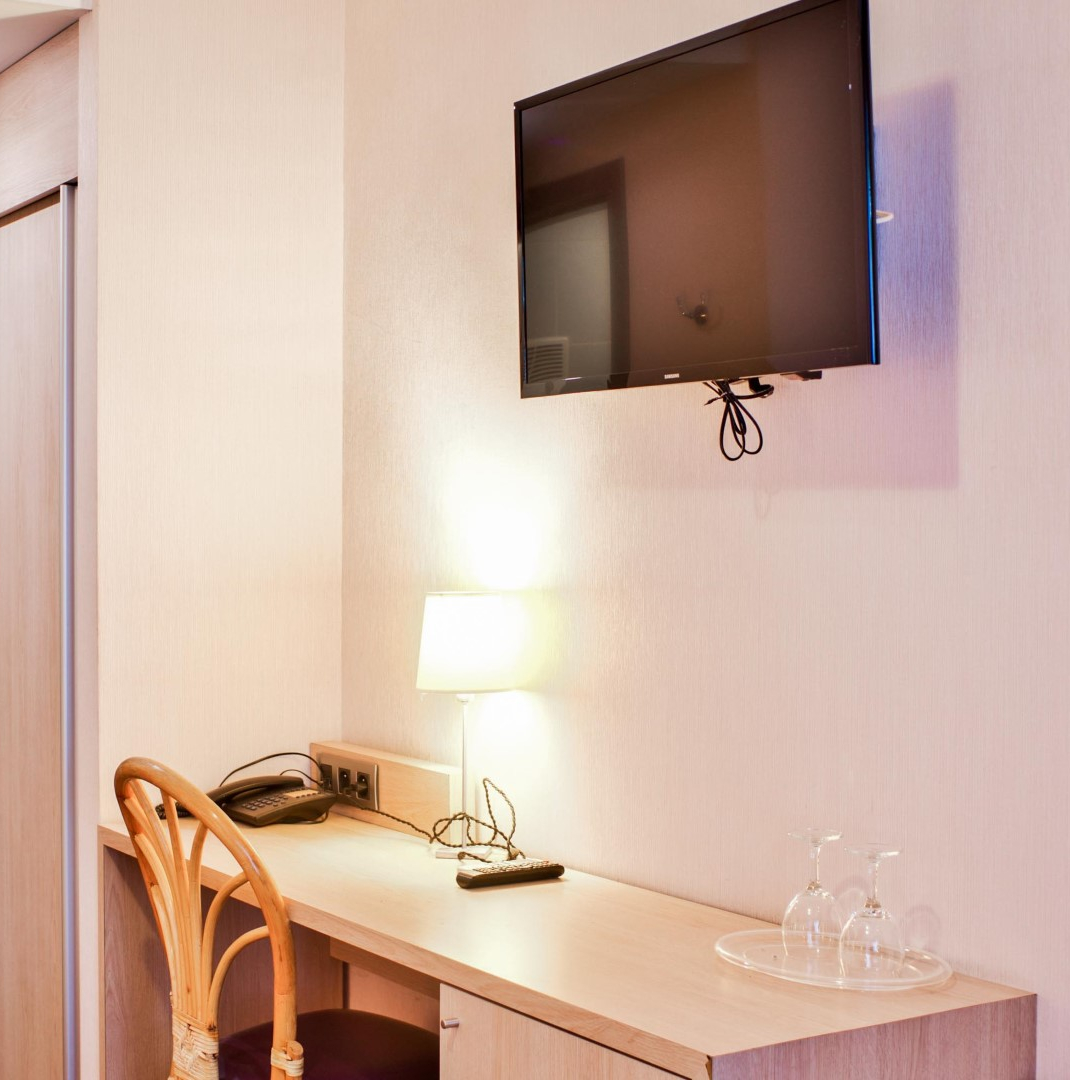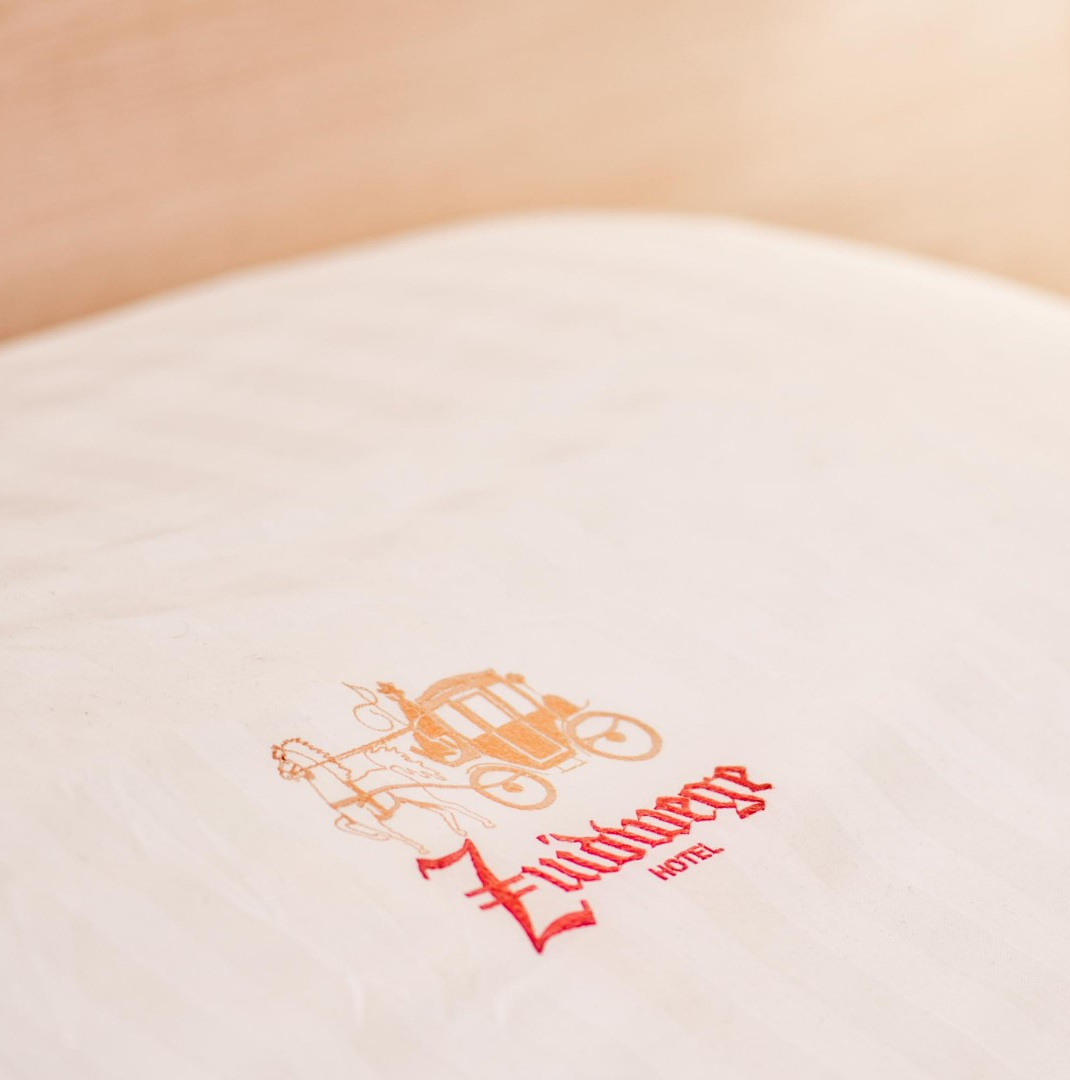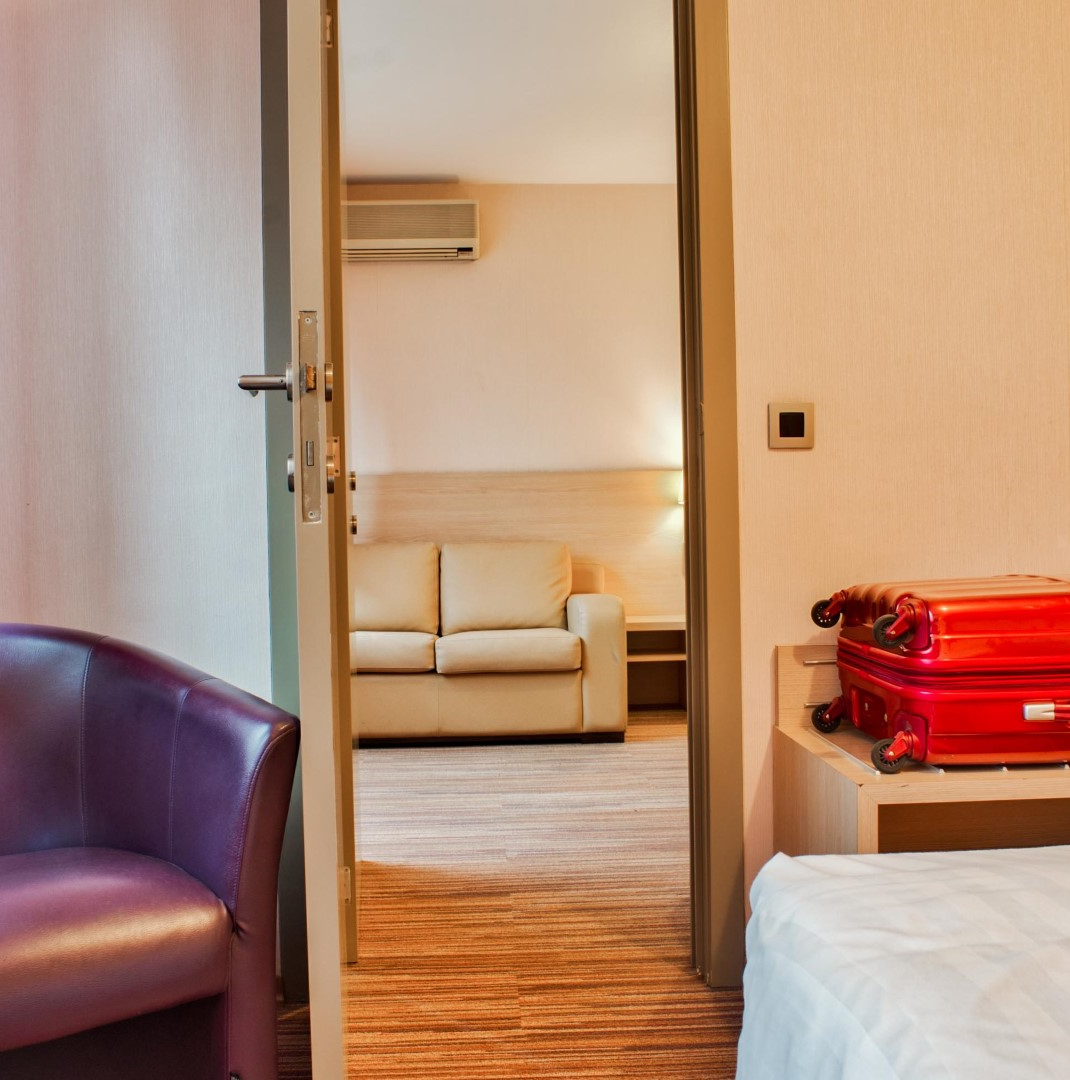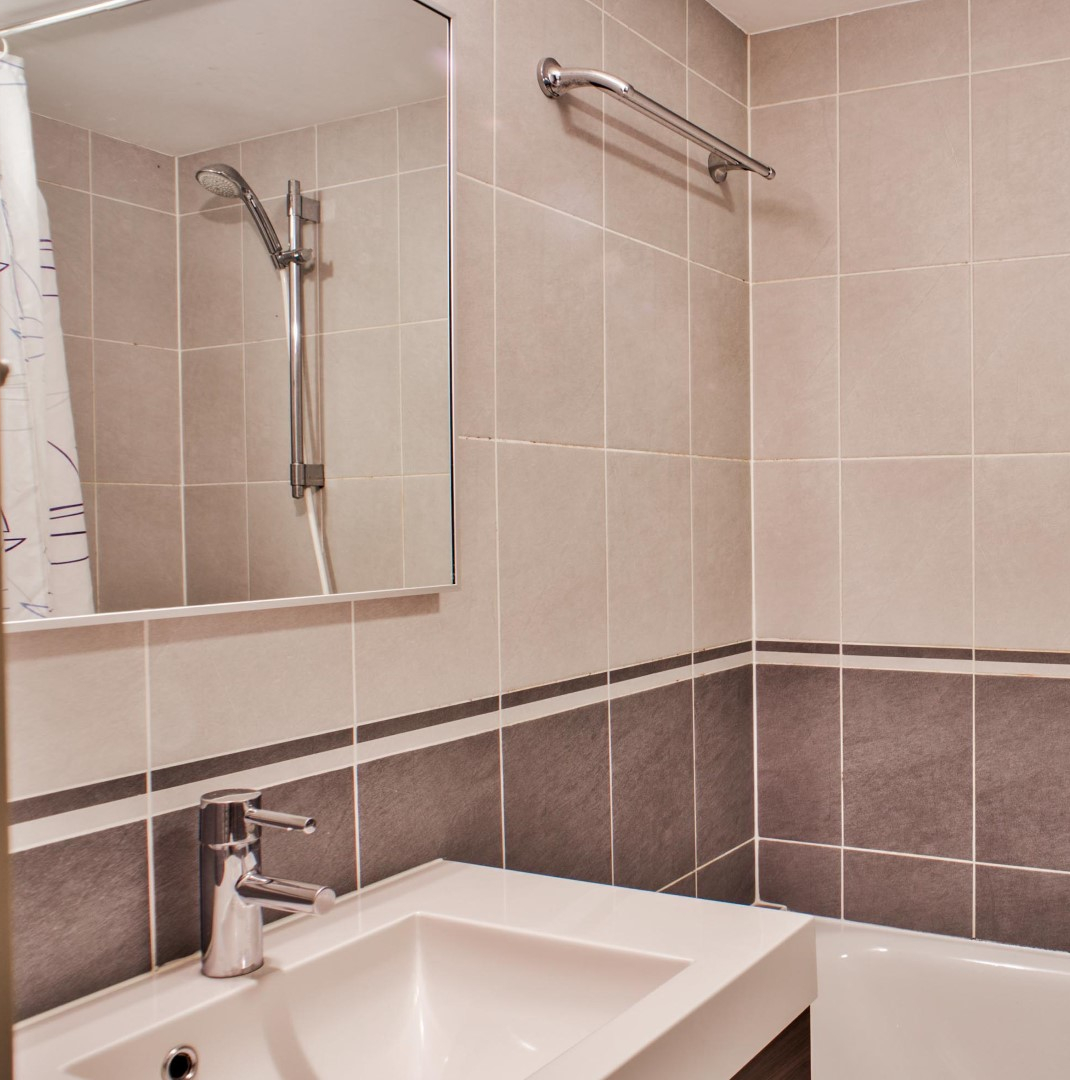 Authentic family hotel Zuidwege in Zedelgem
Authentic family hotel Zuidwege in Zedelgem
family run modern hotel with central location
Our family hotel *** disposes of 16 modern rooms, with private bathroom, digital television with international channels, and individual aircondittioning, the entire hotel and all rooms have a high quality WIFI internet connection, there is plenty of free parking space.
Our hotel has a central location, ideal to visit the magnificent ancient city of Bruges (Brugge), Torhout or the Belgian Coast.
Single Room
double room
Triple Room
Single room with individual air conditioning, spacious desk, minibar/frigo, telephone with outside line, TV with international channels and private bathroom with washbasin, toilet, hairdryer, shower or bath.  Possibility of extra person. (twin room)
Double room with individual air conditioning, spacious desk, minibar/frigo, telephone with outside line, TV with international channels and private bathroom with washbasin, toilet, hairdryer, shower or bath.
triple bedroom (beds: 160 x 200 cm and 90 x 200 cm), with individual air conditioning, large desk, minibar/frigo, telephone with external line, TV with international channels and private bathroom with washbasin, toilet, hairdryer, shower or bath.
large parking free of charge
check-in
Check-in is between 14:00 - 21:00.
free wifi
WIFI free of charge in the entire hotel
housekeeping
Make use of our daily housekeeping. Your room will be freshened up and all bath amenities re-filled.
laundry
In need of laundry? We wash and dry your clothes for a small fee.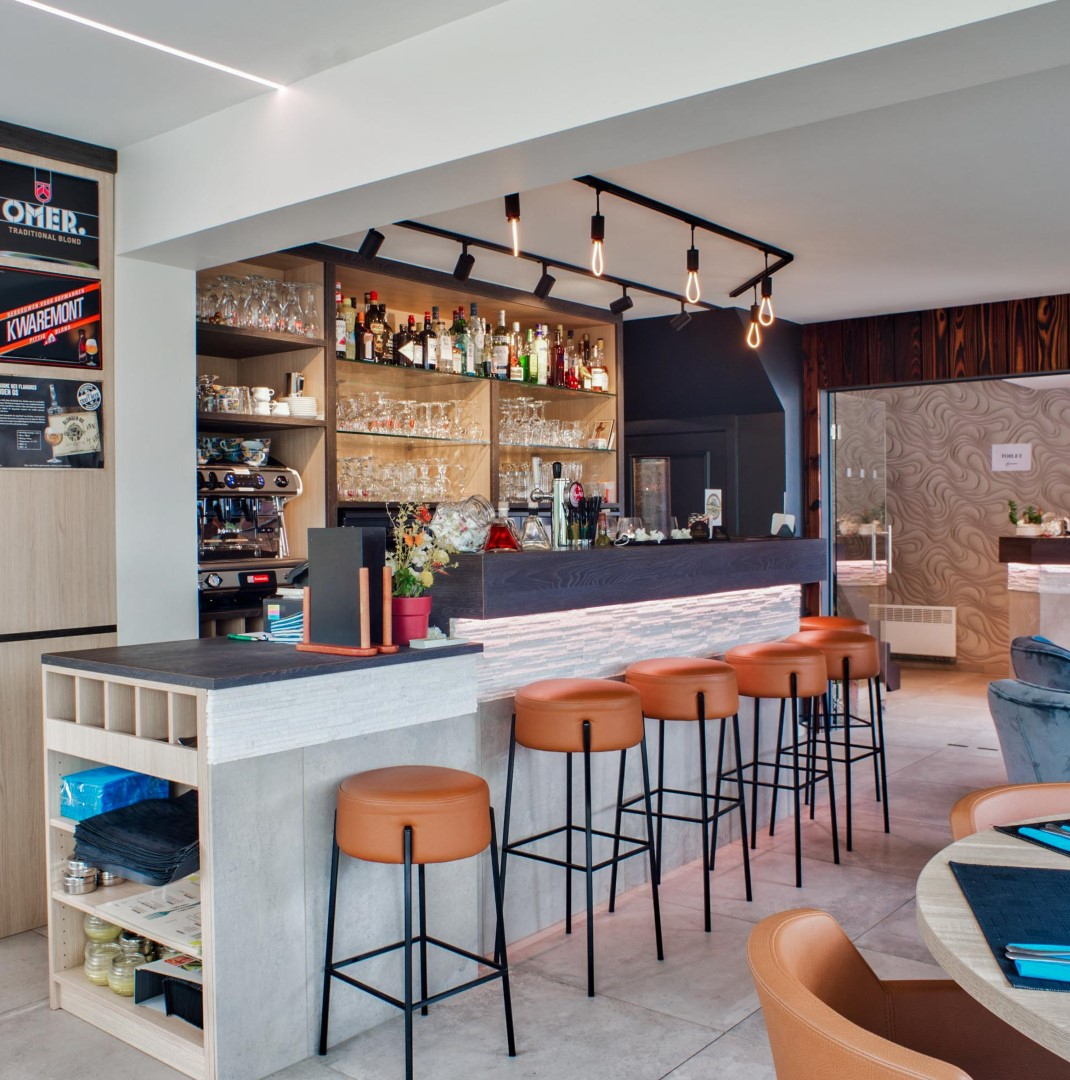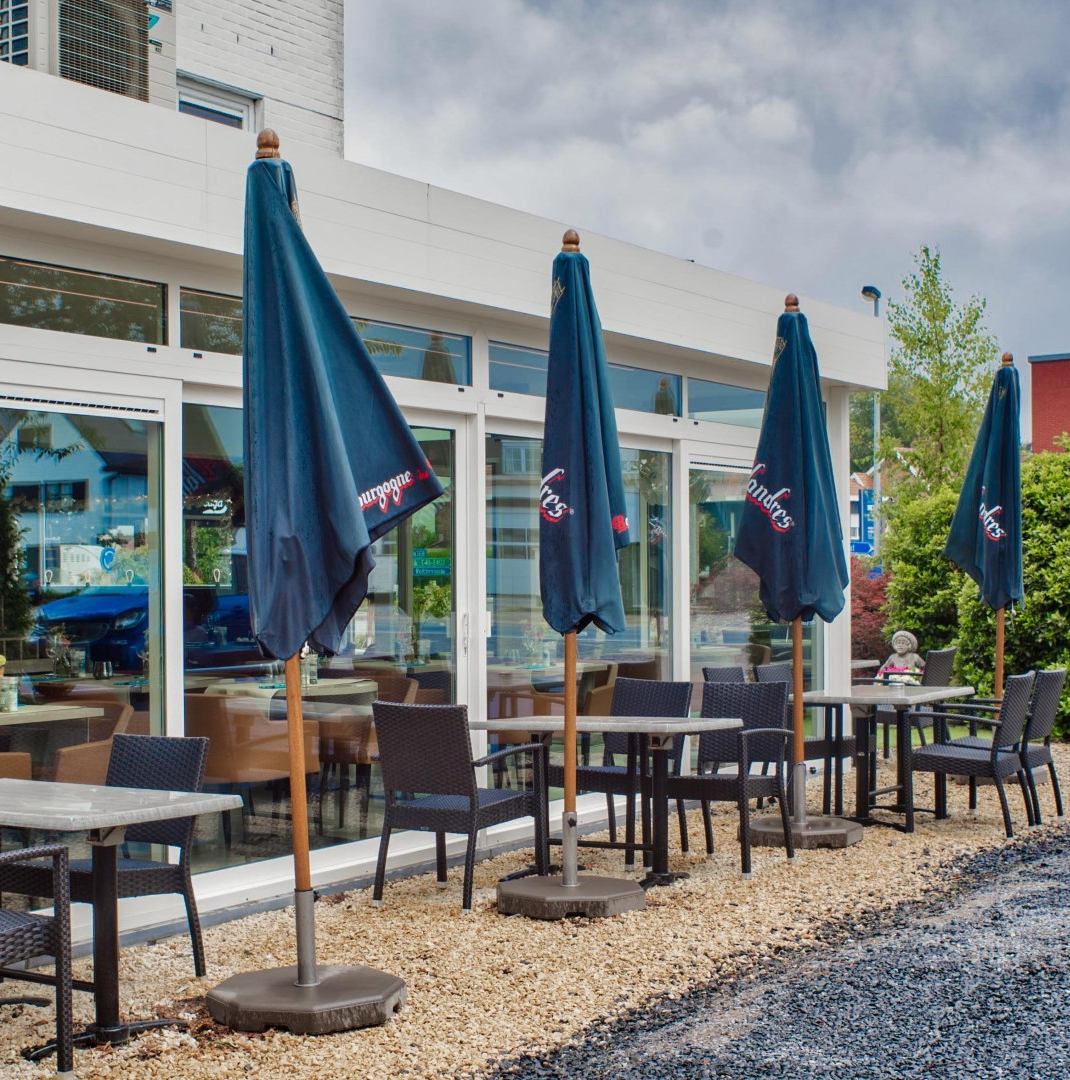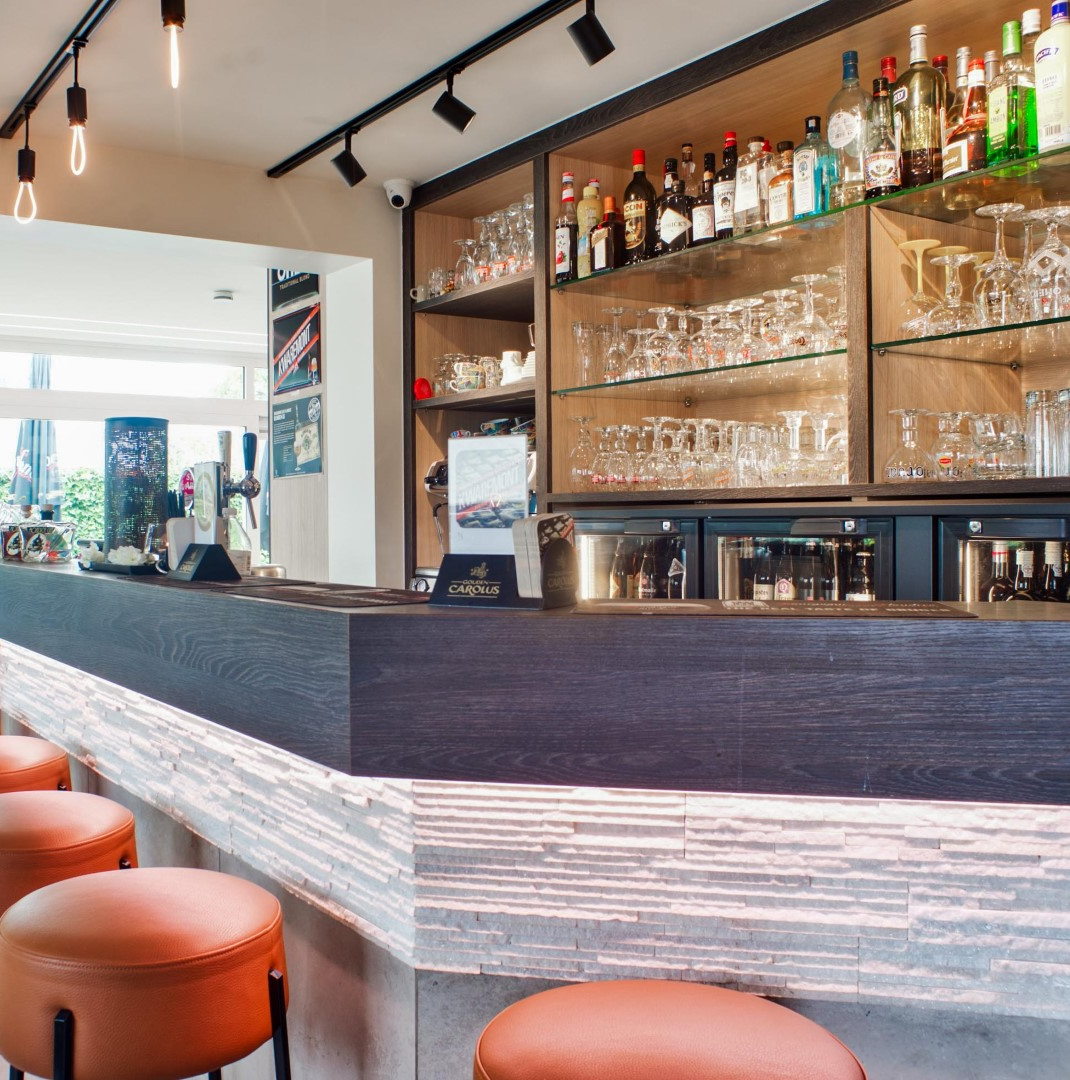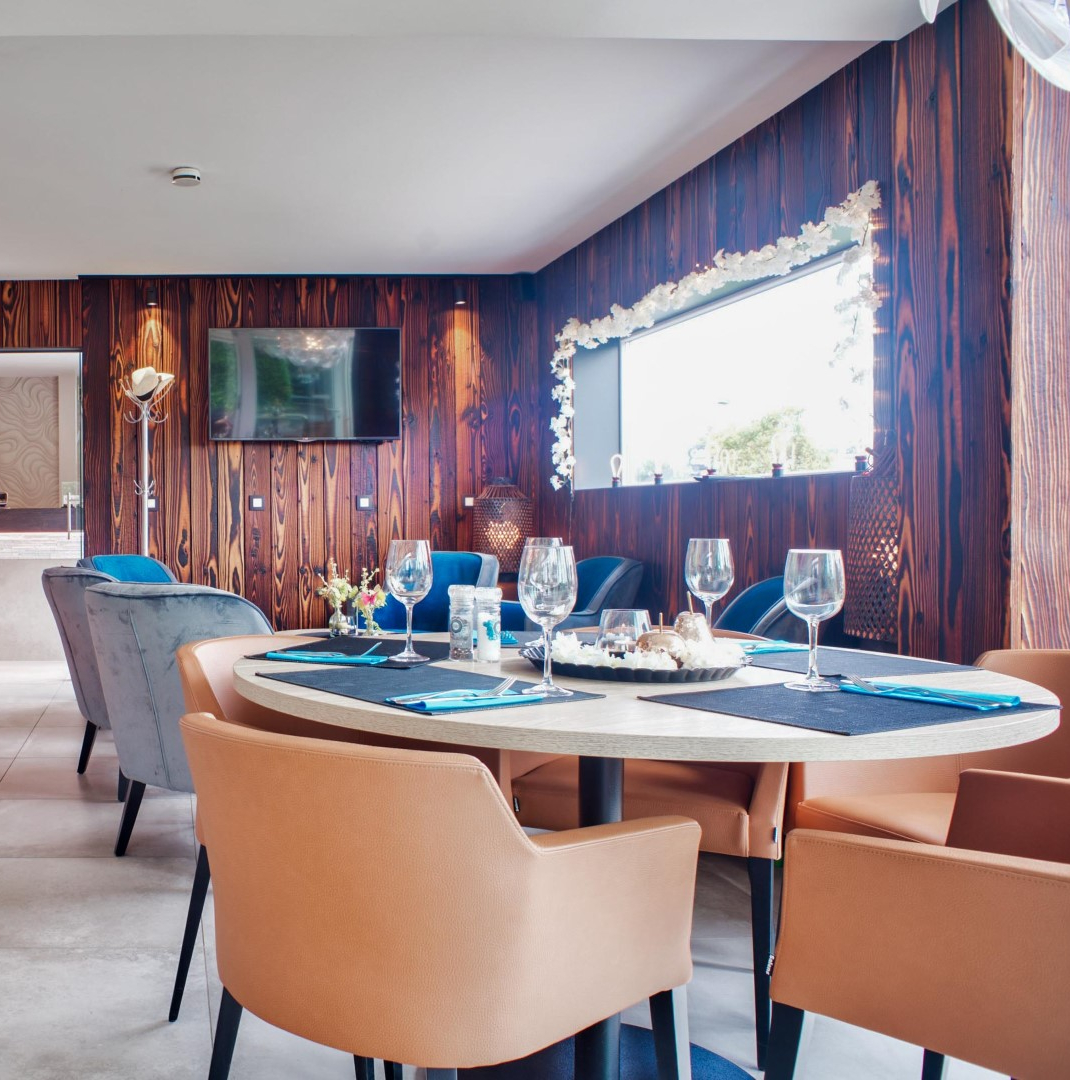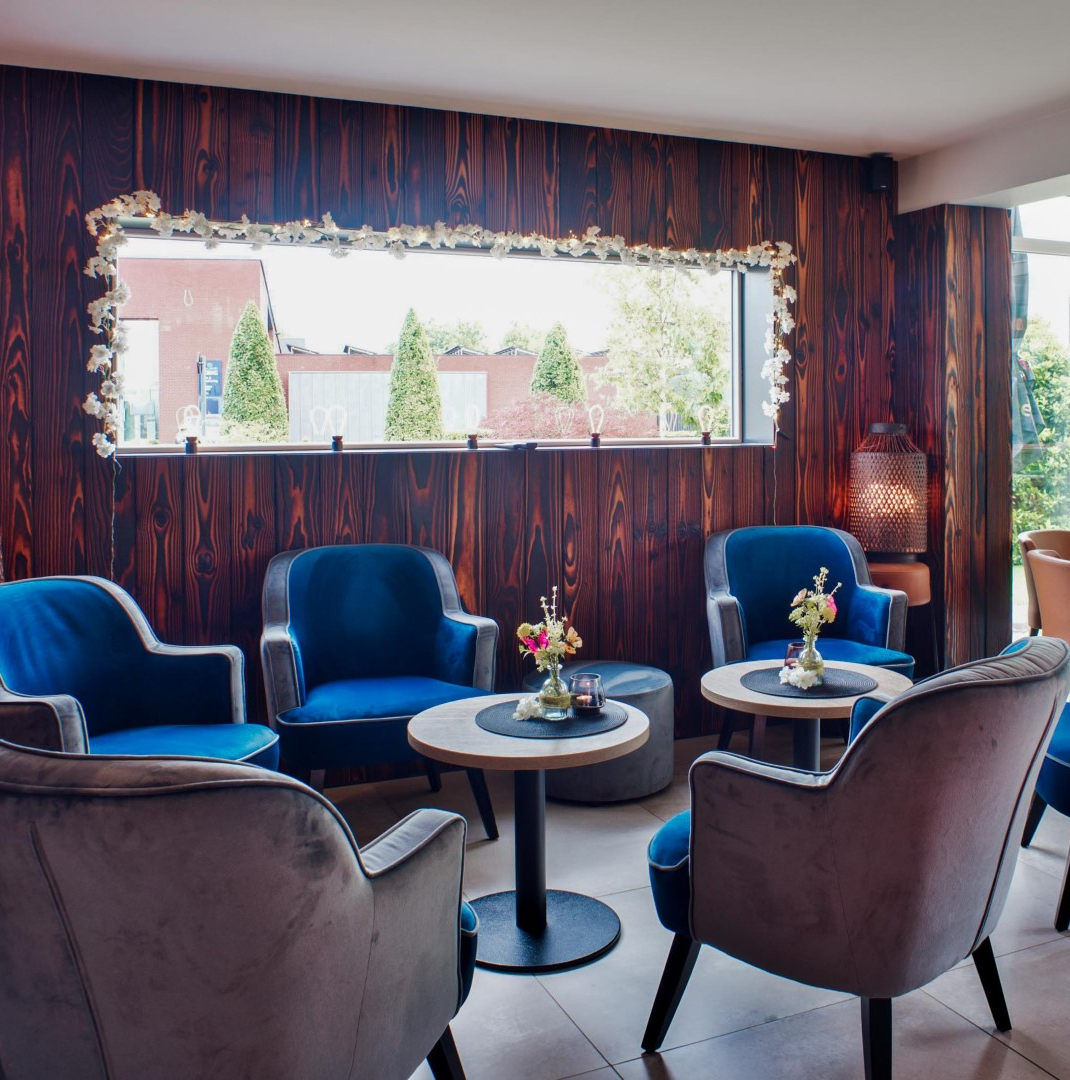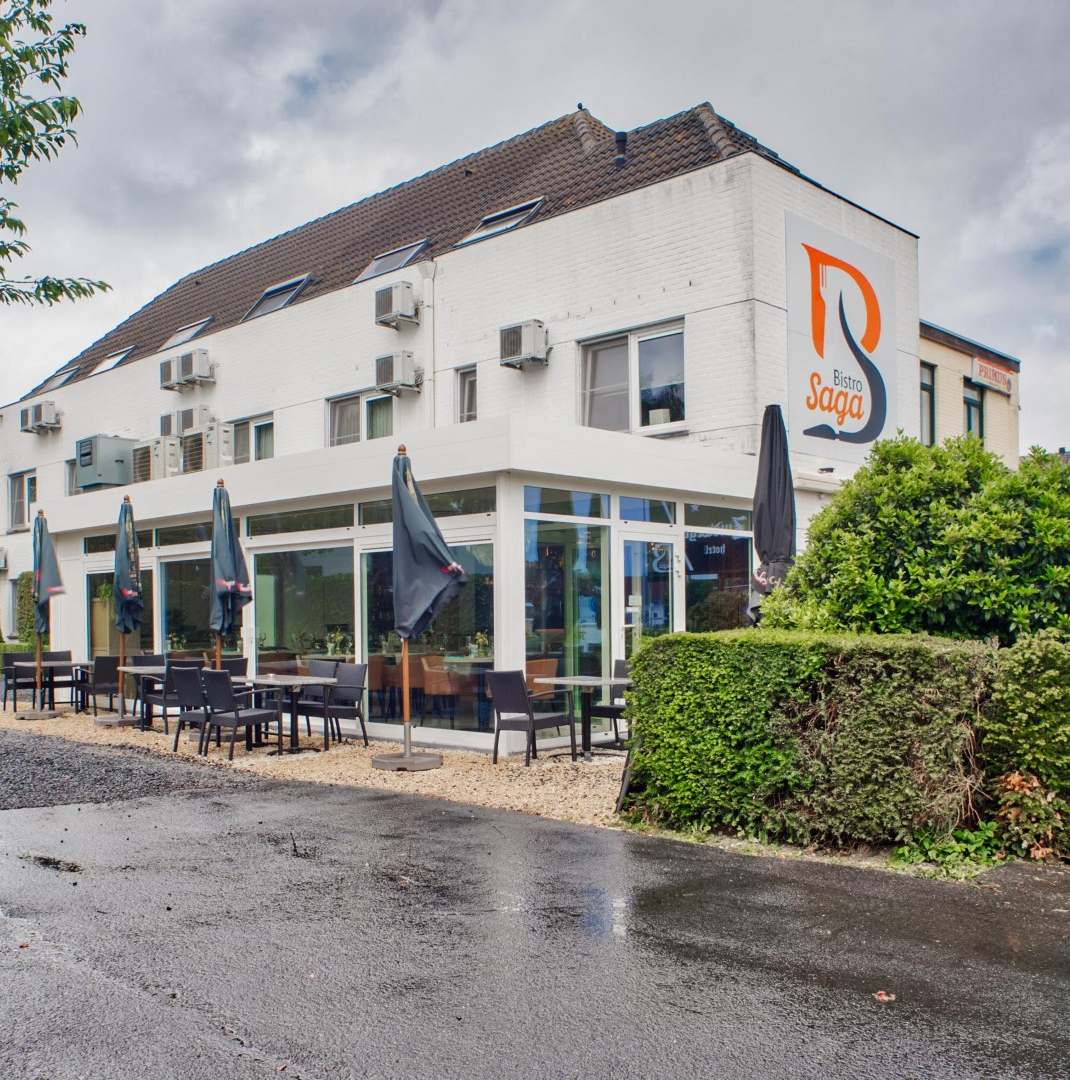 Bistro Saga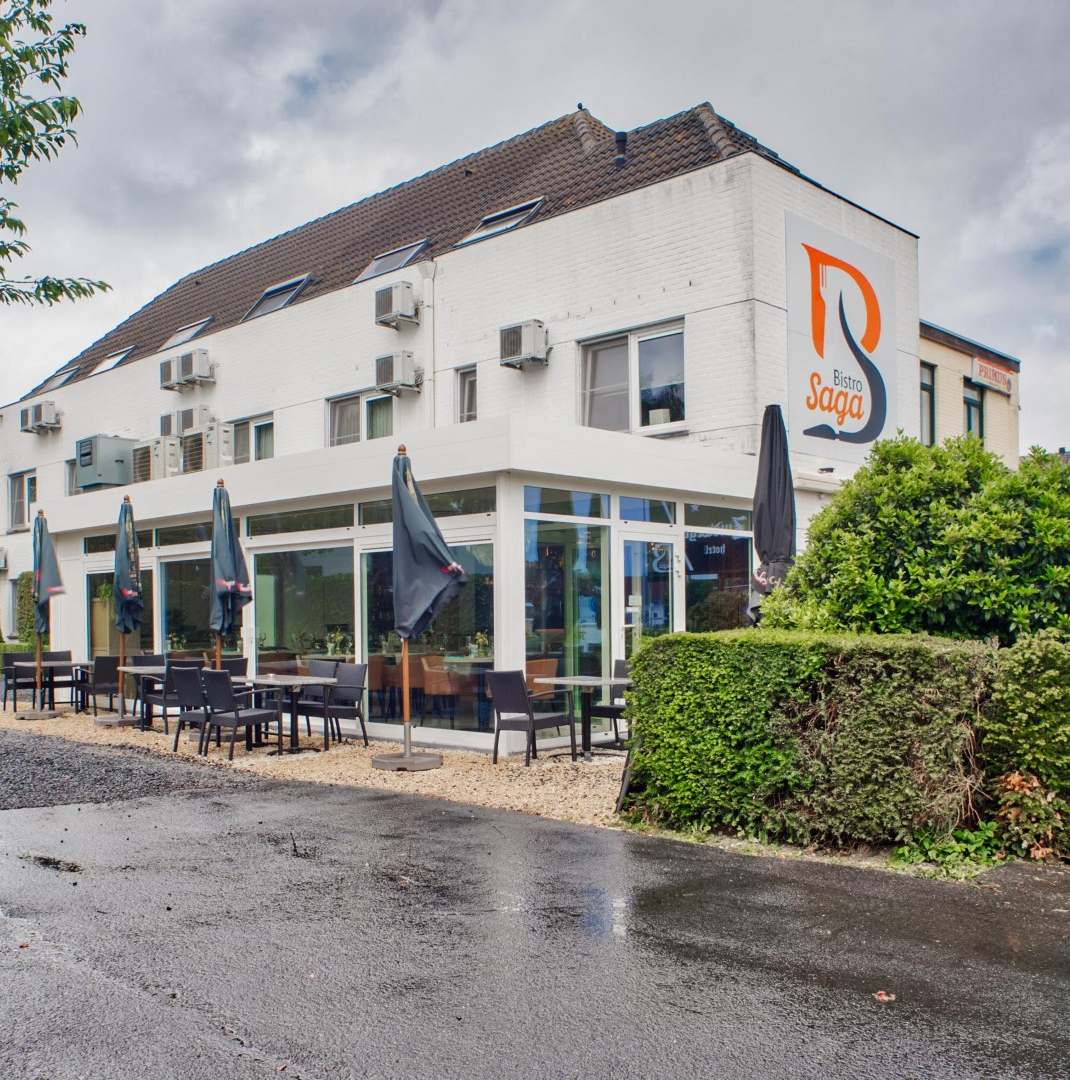 Specialities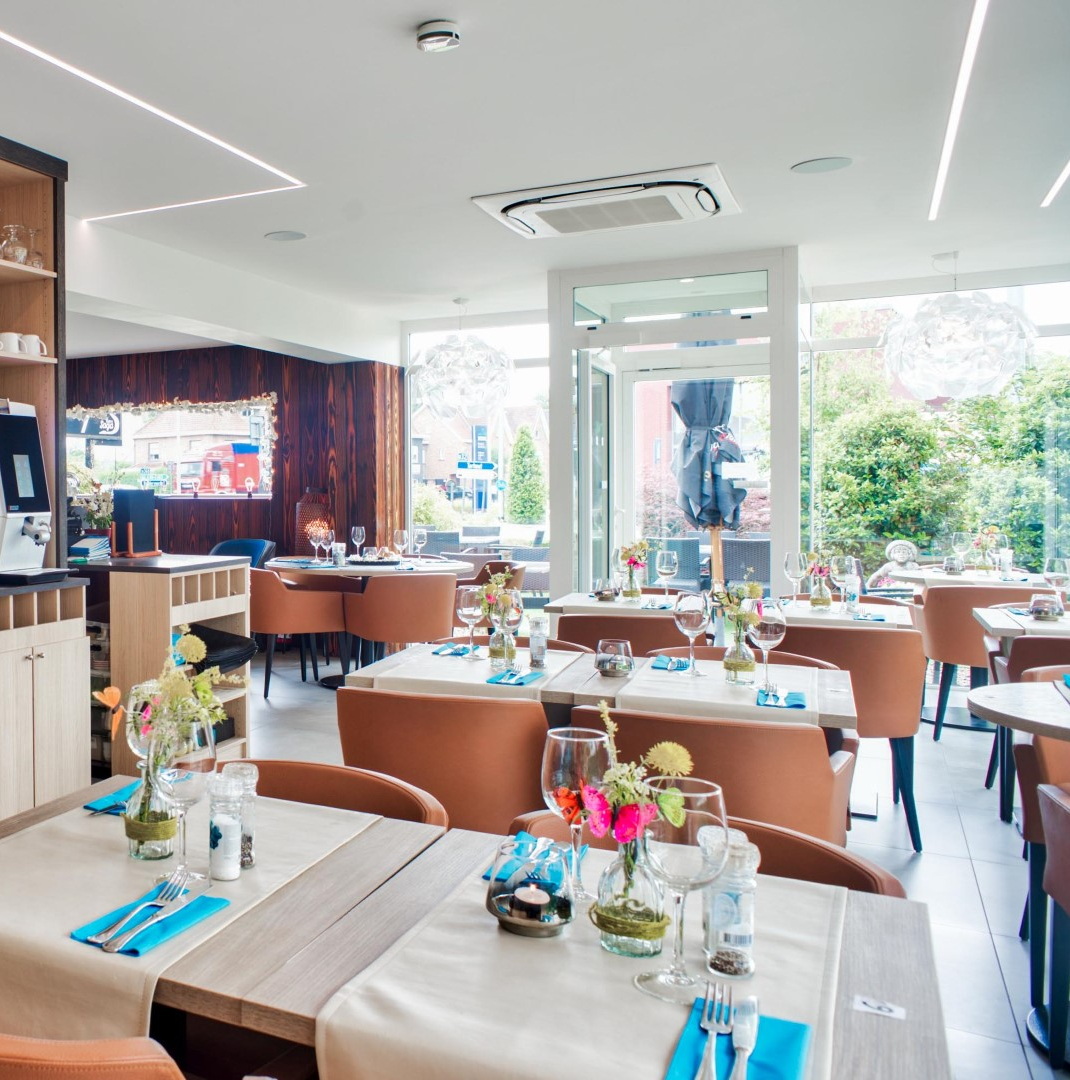 Menu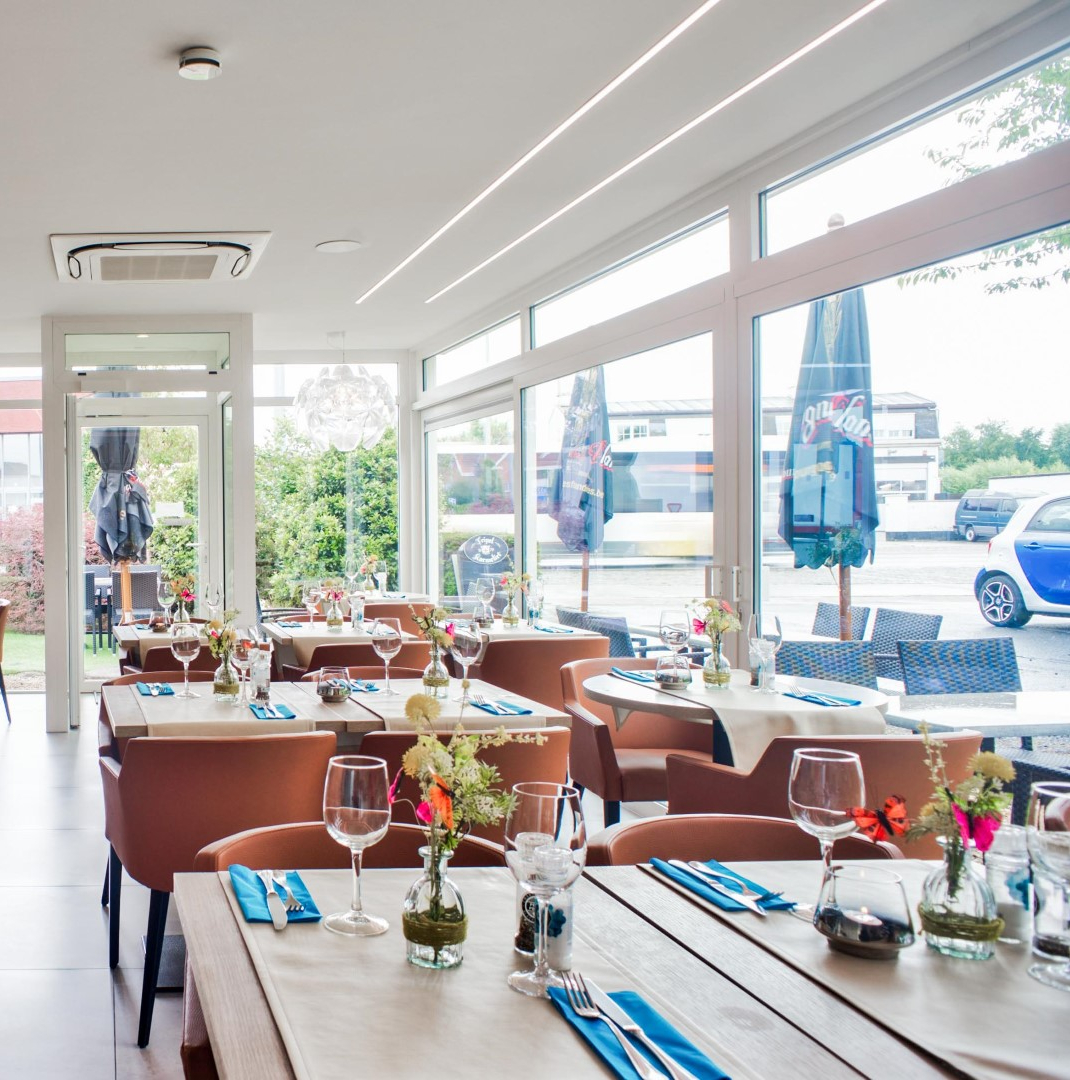 Suggestions
Our cosy Bistro Saga provides several local and international dishes as :
Stew of Porcs Cheeks, Steak, Coq au vin, Scampi à l'ail, Mihoen Philippines, Gambas with red curry and coco milk, ...
we also have vegetarian meals as well as kids dishes.
Bistro Saga is open from Monday to Friday : 17 - 23 H (kitchen 18 - 21 H)
In weekends and on Holidays, we open for groups of minimum 10 persons after reservation
In our cosy Bistro, we are serving lots of local dishes as : stew of porcs cheeks with brown beer, Steak, gratinated choice of Northsee fish, Coq au vin as well as some vegetarian options.
STARTERS
COLD STARTERS AND SALADS
Smoked Salmon
Salad 'Saga' (fried bacon and mushrooms)

HOT STARTERS
Soup of the day with bread
Home made croquettes with crevettes (2)
Home made cheese croquettes (2)
MAIN COURSES

CLASSICS:
Beef steak with sauce and salat and chips
Rib Eye with salads and chips(300 gr)
Stew of porcs cheeks prepared in beer
Coq au vin with salat and fries
Vegetarian salad and chips
Vegetarian lasagna
Mixed fish with cream, mushrooms and leek
Baked filet of Salmon with vegetables, mashed potatoes and white wine sauce
Some vegetarian dishes and some dishes for the kids.
Our suggestions are special and yet affordable, which is why Restaurant Zuidwege in Zedelgem is also loved by many customers.
A few examples:
Fish and Chips with homemade tartar sauce
Pasta with scampis, curry sauce and fresh vegetables
Salad with shrimps and smokes salmon
Lamb's hip with warm vegetables and croquettes
History of the Hotel
New owners
In the Middle Ages, an important main road ran through the region, so several inns were built. The first building on the site also had the same function. Historical information shows that the inn was situated on the connecting road from Antwerp to Caen (from North to South). That's why the business was given the name "Zuidwege": road to the South.
Due to the increasing industrialisation and the busier transport, the number of trucks increased constantly. They took advantage of this to make some rooms available for the drivers with minimum comfort (washbasin in the room, toilet and shower room in the hallway together).
After a while, around 1980, a piece of land was bought from the neighbours and a new hotel was built against the back wall of the tavern. This modernly furnished hotel had 16 rooms, all with private bathroom and a separate entrance with reception and breakfast room.
The then owners stopped their activity in 1997 because of health reasons and sold the hotel so that we could finally make our dream come true: our own hotel! A few years later, the large double garage was converted into four single rooms. Due to the increasing number of business people moving around and a growing demand for single rooms, this was a good solution.
In the meantime, ten rooms have been completely demolished and renovated, modernised with new sound-insulating materials that are also easy to maintain and fireproof. The majority of the rooms are therefore non-smoking. Air conditioning in the double and triple rooms is standard and Wi-Fi is available in all rooms.
Choose a hotel in Zedelgem with the best price/quality ratio and contact Zuidwege for information or reservation!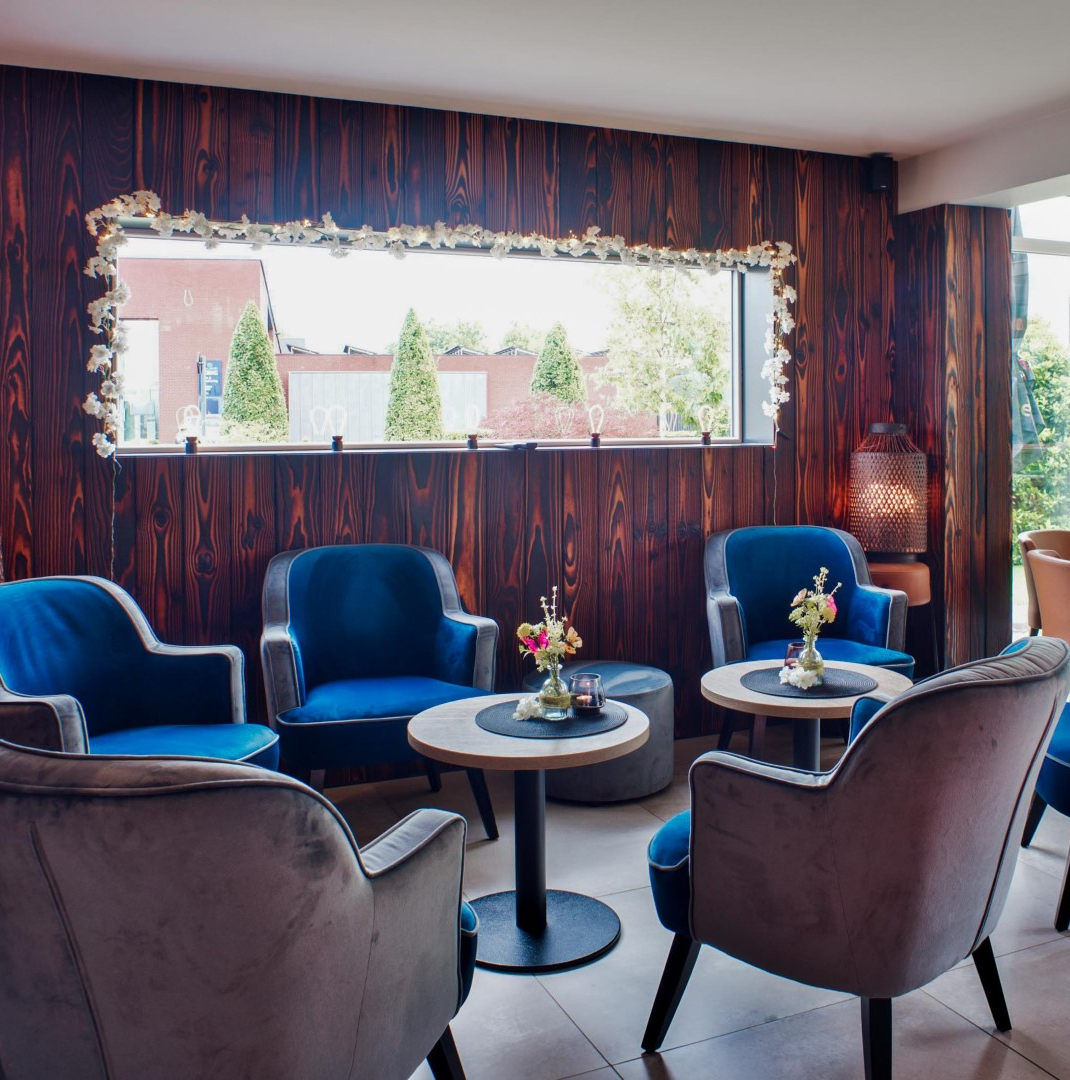 Practical information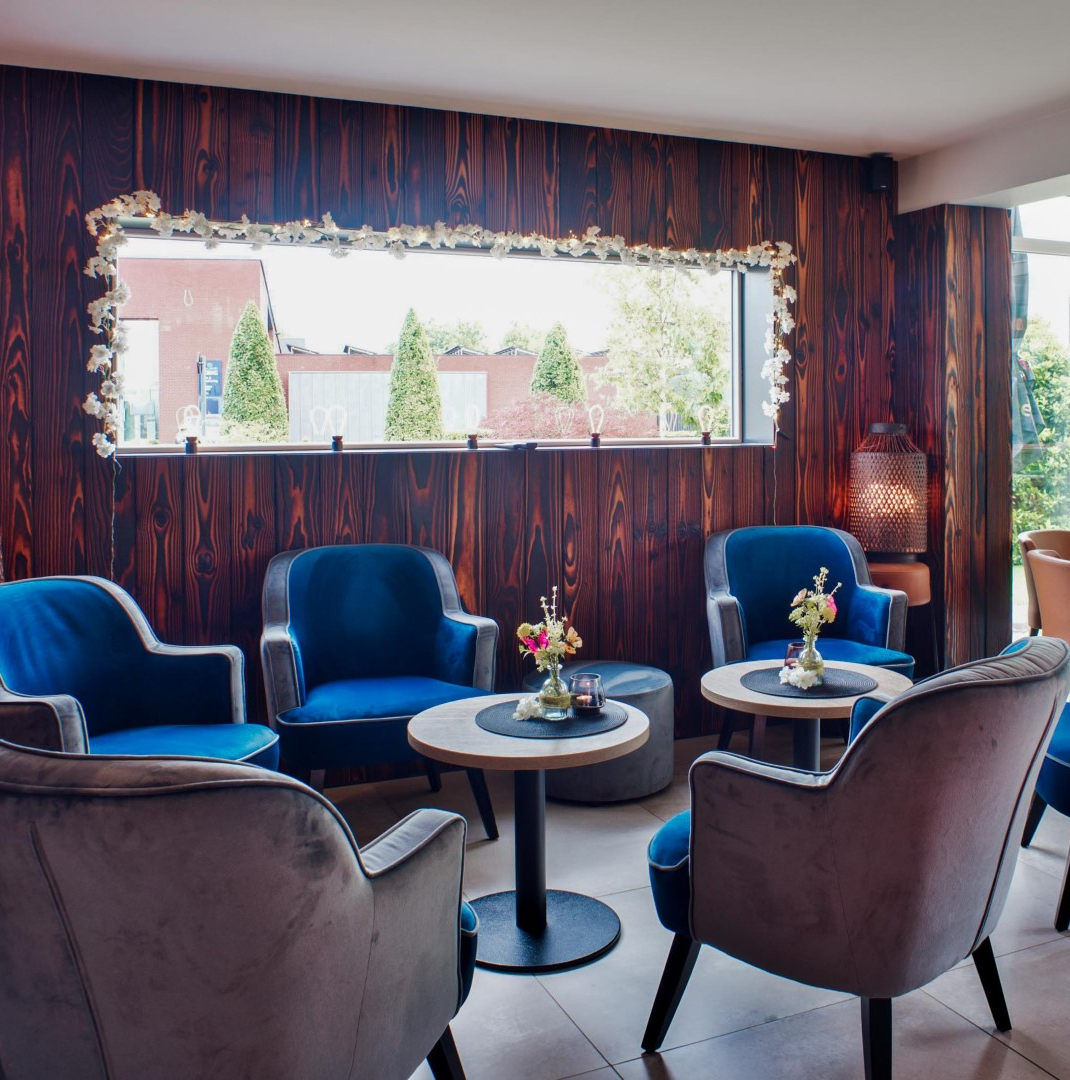 Local products
map, address, telephone number, email, contact, opening hours
Hotel : Mondays till Sundays : 7 - 22 H
Bistro Saga : Mondays till Fridays : 17 - 23 H (kitchen 18-21 H)
closed Saturday, Sunday and Bank Holidays
we open the Bistro for reservations from 10 persons upward on weekends
Hotel Zuidwege
Torhoutsesteenweg 128
B-8210 Zedelgem
During your stay we also offer you the possibility to dine with us. For every dish we serve during breakfast or dinner, we use local products. This way we support the local farmers and we have less need for environmentally polluting means of transport. If you are allergic to something, please inform us in advance so that we can provide you with something tasty.
Regional products : Belgian white and Bleu Beef, Porc (Tielt and Wingene), tomatoes, ...
regional dishes : Chateaubriand/Steak, Stew of Porcs Cheeks, Stew of Fish from the North Sea, ...
Address
Hotel Zuidwege
Torhoutsesteenweg 128
8210 Zedelgem, Belgium
Directions
Email
Telephone
Booking terms and conditions
Hereby conditions and cancellation policy.The applied amounts en percentages are to be paid by the guest.
Special conditions are prior to the main cancellation conditions when applied.
Main conditions and policy (Individual booking)
Less than 48 hrs before date of arrival: first night
Special conditions (groups*)
Between 7 and 0 day(s) before arrival: 100%
Between 21 and 8 Days before arrival: 50 %
More than 3 weeks before arrival: 25,00 EUR
(*) groups = Every booking of 3 or more rooms